"Showtime Host" Vice Ganda assures fans that he will return to the noon time variety show before Christmas, after considering some major concerns regarding his health.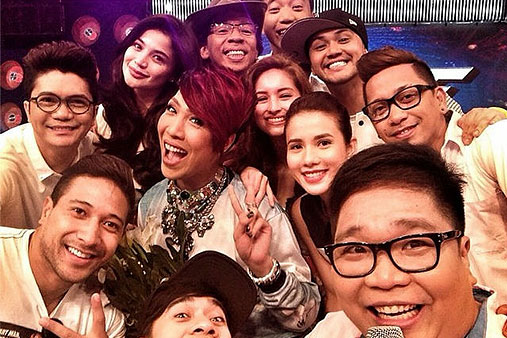 In his interview with "The Buzz" aired on Sunday, Vice noted that he is happy for all the prayers and concern given by the madlang people to him for his fast recovery and cited that he will be absent  on the show for a couple of weeks more. He also confirmed that he will be seen on "Showtime" before Christmas but not too stay long due to his physical condition.
"Magkikita-kita pa po ulit tayo. Bago mag Pasko, magkikita pa po ulit tayo," Vice Ganda noted.
It is remembered that Vice has been hospitalized for a couple of weeks because of polyps found on his throat area. He added further that what frightens his is to lose his voice and stressed after the operation he will be scheduled for 2 weeks voice rest. After two weeks his voice still cannot be used to avoid any complications.
The GGV host said"After that two weeks, hindi ko parin siya puwedeng gamitin nang gamitin, kasi mabibinat."
He also shared his physician advice stating to limit his physical movement and avoid too much excitement, even though the box office actor felt sad towards leaving the noon time show, but it is mandatory for him to have a sufficient rest to perform at his best at the time he comes back on Showtime.
Meanwhile the actor clarifies that he leave "Showtime" not because of conflict towards staff and co-stars, but on certain health issues.