Blind Girl named after the popular actress "Joyce Jimenez" took the spotlight on "Gandang Gabi Vice" hosted by Vice Ganda of ABS-CBN on Sunday, November 17, 2013.
On the special segment on "Vice Ganda Moment", the 11-year-old sing the popular song of Miley Cyrus entitled "Wrecking Ball" that went viral on social media, host Vice Ganda admitted that she was emotionally touched by the blind girl.
When interviewed, she wishes to continue her study to high school and to finish her chosen course in college.  After blowing the birthday cake prepared by the host, Vice Ganda promised her to be the one to answers her wish granting her scholarship to make her dream come true. Vice Ganda also gives a memorable token, MP3 player to help her learn some other music. A couple of dress of 30 pieces was also given to her because Joyce was borrowing dress when she is joining singing competition. And a birthday cash gift was given to Joyce for her birthday celebration.
Joyce Jimenez is a grade school pupil; she was born November 11, 2002, in Davao Oriental Philippines.
Watch video of Joyce Jimenez on the link below.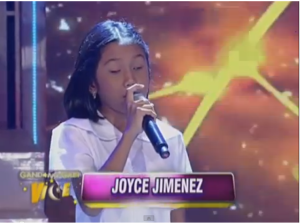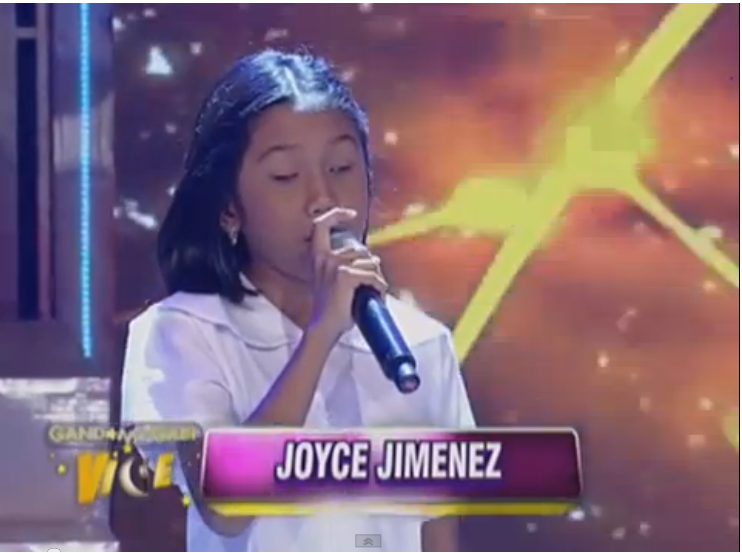 [youtube]http://www.youtube.com/watch?v=673Oo7Fa6ys[/youtube]