The heartfelt announcement made by Joey Paras's nephew has left many saddened by the unexpected passing of the beloved actor and comedian. In a touching social media post, the nephew shared the devastating news, expressing deep sorrow as he informed family and friends about Joey's departure. The revelation that Joey Paras passed away on October 29, 2023, at 5:40 p.m. came as a shock to many, marking the end of an era for those who cherished his work and vibrant presence in the entertainment industry.
"To all of our family and friends, we are saddened to announce that our Tito Joey Paras passed away and joined our Creator this afternoon, October 29, 2023, at 5:40 p.m. "Unfortunately, his heart wasn't able to recover anymore."
The nephew's disclosure mentioned the unfortunate struggle Joey faced, hinting at health issues that seemed insurmountable, specifically citing that his heart could no longer recover. The candid nature of the post shed light on the underlying circumstances of his passing, offering a glimpse into the challenges Joey might have confronted.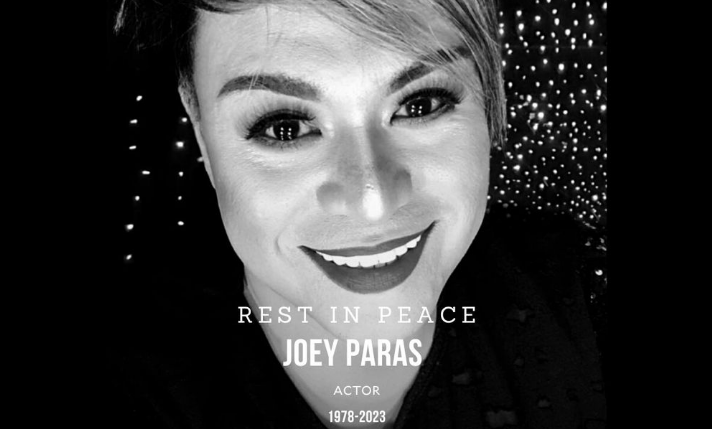 The news of his inability to recover served as a poignant reminder of the fragility of life and the profound impact that Joey Paras had on the lives of many, both personally and through his contributions to the entertainment world. As the public processes this news, tributes and fond memories of his talent and wit are shared, commemorating the significant legacy he leaves behind.