Actor and TV personality Dindo Arroyo was arrested by members of the Biñan City police for violating the Cybercrime Prevention Act of 2012 yesterday Tuesday night.
The 61-year-old Arroyo, who is Conrado Manuel Ambrosio in real life, was arrested on the basis of an arrest warrant issued by Hon. Rosauro Angelito Sicat David, Presiding Judge, Regional Trial Court, Branch 101, Santa Rosa City, Laguna.
Arroyo is facing the case of RA 10175 or "Cybercrime Prevention Act of 2012" two counts with recommended bail of Php 10,000.00 per case. Arroyo is now in the custody of BJMP in Biñan City.
Laguna PPO officer-in-charge Col. Randy Glenn G. Silvio said in Filipino that "the arrest proves the law applies to all."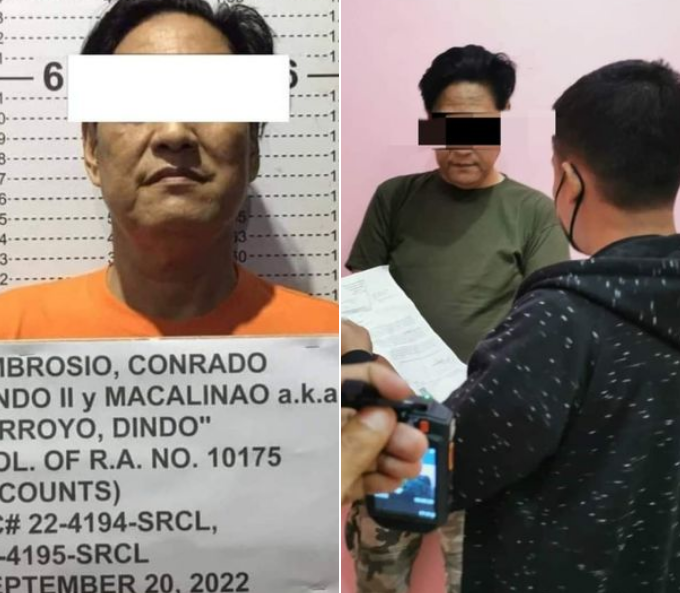 According to the statement of Police Colonel Randy Glenn G. Silvio, Officer-In-Charge of the Laguna Provincial Police Office (Laguna PPO), "Sa pagkaaresto ng akusado ipinapakita lamang na walang pinipili ang ating batas."
Silvio's statement did not detail who filed Dindo's lawsuit and what he said that led to the indictment.
Share your thoughts and comment in the discussion box below!