Actor and former Goin 'Bulilit cast Nash Aguas, is rumored to be running for councilor in Cavite. There are pictures of Nash that are now spreading on social media. Where the actor's swearing -in can be seen with the Lakas – Christian Muslim Democrats (Lakas – CMD) party.
Aguas, 22, is reportedly running for councilor under the slate of Vice Mayor Denver Chua who will run for city mayor. According to earlier reports, Aguas will run for Cavite City councilor for the upcoming 2022 elections under the said party.
Several pictures of the actor were also seen with him in the said line up of the party. Netizens online were surprised by his decision and gave their opinions on it.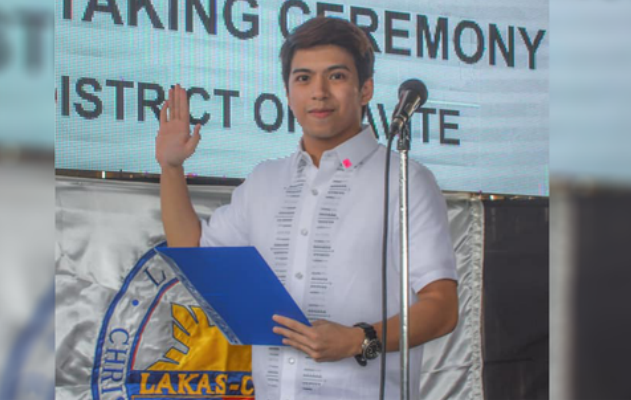 According to some Netizens comment about this issue: "Nash Aguas is running for Cavite City Councilor? Goodll Luck Nashie! Although newbie in Politics but he can be a big threat to other aspirants, But if ever he'll win, I am one of the happiest but still hoping he'll do good as a leader and proved his bashers that they are wrong."
Share your thoughts and comment in the discussion box below!