As of today, it has been reported that Palawan division plebiscite has started already. Netizens call the attention of the Palaweños to vote NO in separating Palawan into 3 provinces.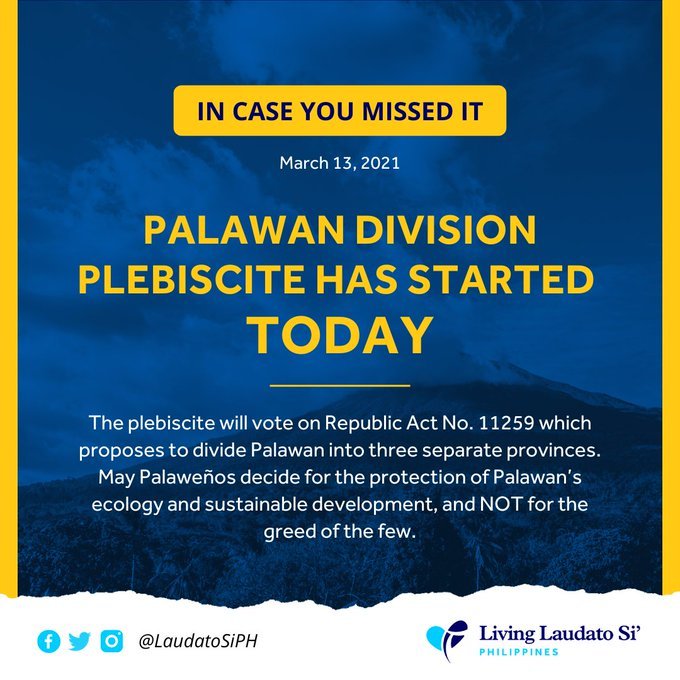 According to the Commission on Elections (Comelec), Palawan will be divided into provinces namely; Palawan del Norte, Palawan Oriental, and Palawan del Sur.
#NoTo3in1Palawan is number one trending in the Philippines as of now.
ABS-CBN tweeted, "On March 13, Palaweños will vote yes or no to the province's division through a plebiscite. This map shows how the prospective provinces of Palawan would look like if the yes votes win in the upcoming plebiscite."
Here are some of the tweets: