You can now watch the full video on this webpage for another commotion as BJMP/Manila City Jail personnel again try to take Reina Mae Nasino. Her lawyers and family members argue it's not yet 4 pm.
In the Twitter share post of Anchor Karen Davila, "Compassion. Humanity. Understanding. Namatayan po ang nanay na ito. It takes more energy to do this than to patiently wait until 4pm and allow the poor mother to grieve."
Watch the full video below:
Reina Mae Nasino was arrested in November 2019 with two fellow activists after police raided an office where they lived at the time. They were charged with the illegal possession of firearms and explosives – charges all three have denied. According to Nasino, the ammunition was planted by authorities amid a widening crackdown against left-leaning activists.
Nasino lawyer Josalee Deinla stated that "We were shocked that the court would deny such a plea. The judge only needed to consider the motions from her own perspective as a human. But unfortunately compassion and mercy were not extended to mother and child."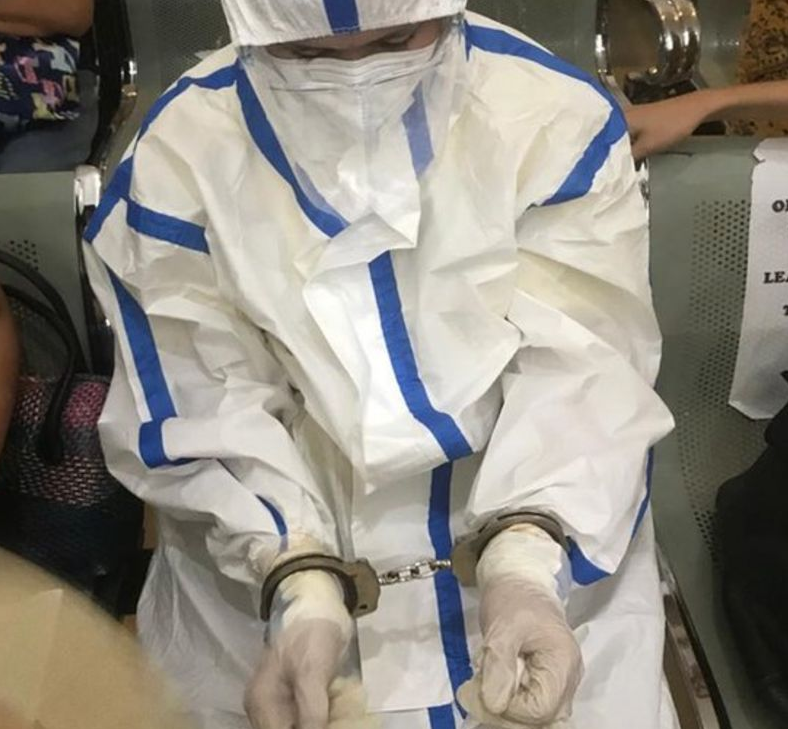 Share your thoughts and comment in the discussion box below.