Watch here TNC predator vs Mineski..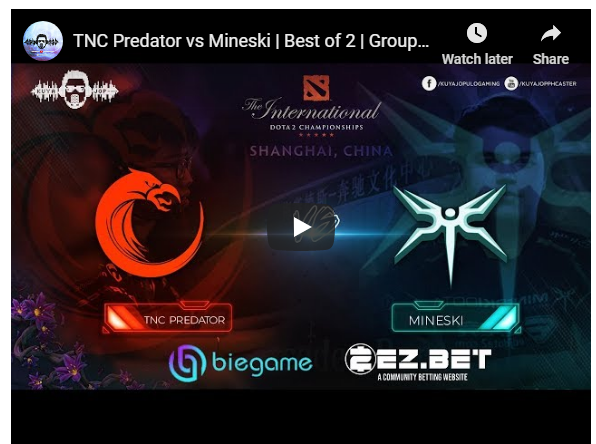 Happening now is the official TI9 tournament where 18 teams will compete to be called The International 9 champions. Support your favorite team by watching here in this site now.
https://www.twitch.tv/mineskitv–Click also the link if there is a problem on the video uploaded above
For more trending news worldwide please always visit our site to be more updated always.