The top trending news online, Filipino netizens are humming to share the video of the British girl who can speak in Tagalog and sing in Bisaya. The name of the British little girl was Charlotte seen talking to her Filipina maid (presumably her nanny), shared on Facebook and uploaded by I Am Philippines.
The video clip has 2 minutes and 28 seconds, over a total of 9, 500 'LIKES', 1,285 comments and more than 30,000 shares.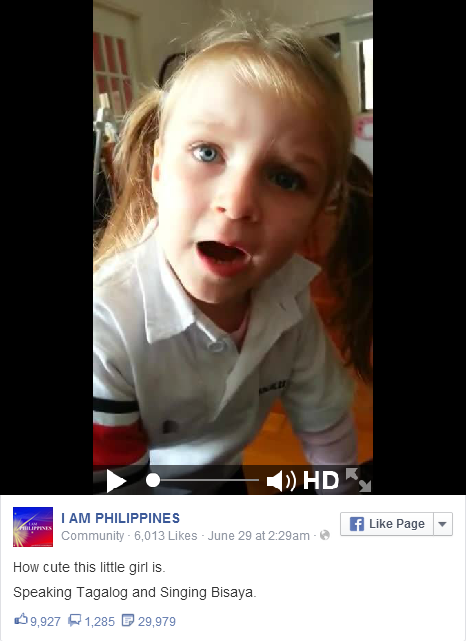 A British cute girl "Charlotte" sing the Bisaya song "Lawa-lawa", a Tagalog folk songs "Leron Leron Sinta" as well as "Nanay Tatay". She learns to speak Tagalog and sing Bisaya songs by the help of her "Pinay nanny". Charlotte also learned how to count from one to ten in Tagalog version before ending the video clip and by saying "Paalam".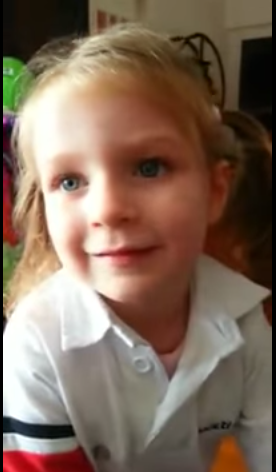 The cute little girl Charlotte's parents are British, according to the admin of the I Am Philippines on their Facebook page.