The San Mig Coffee Mixers defeats Talk N' Text tropang texters with the final score of 100-91 in Game Four and win the 2014 Commissioner's Cup League on Thursday night May 15, 2014.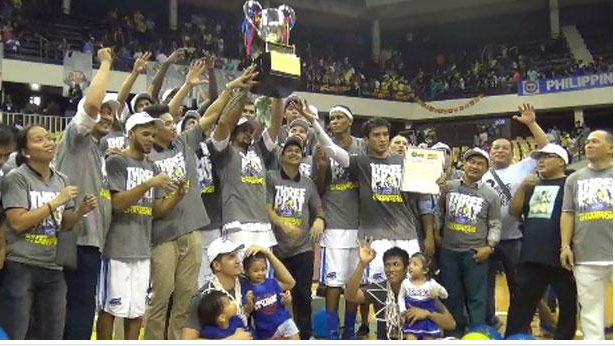 The defending champ's waited one tournament title to be converted as a first PBA Grand Slam Champion. Talk 'N Text boost to take the lead in 17-1 run on opening round.
The head coach of San Mig Coffee Mixers feels disappointed by the performance of his team. "At halftime, I screamed at the guys, I yelled at them, told them, "You want to rest already for Game Five", Coach Tim Cone said. "I'm amazed, I thought they can't do it, but this team has proven me wrong over and over again. Our guys didn't want to quit, they just kept on battling. Coach Tim Cone added told by reporter.
TNT played their best in Game 4 on 2014 Commissioners Cup Finals but the Team San Mig Coffee didn't give them a chance to fight back.
PBA superstar James Yap was declared MVP (Most Valuable Player) of the Commissioner's Cup finals by helping his team to win third straight PBA title.
Game 4 Final Scores of Player:
SAN MIG SUPER COFFEE MIXERS 100- James Yap 10, Barroca 22, Mays 18, Devance 12, Sangalang 12, Melton 11, Pingris 6, Simon 6, Mallari 1, De Ocampo 0, Gaco 0.
TALK 'N TEXT TROPANG TEXTERS-Alapag 17, Howell 16, De Ocampo 16, Canaleta 16, Williams 12, Castro 5, Reyes 5, Seigle 2, Carey 2, Fonacier 0.
On First Quarter (15-25), Second Quarter (38-52), Third Quarter (69-74), Fourth Quarter 100-91
Source by InterAksyon.com…..
Watch the Video Below:
[youtube]https://www.youtube.com/watch?v=wVOuO9Sj4PM[/youtube]