In the world of social media, unexpected reunions, and throwback photos often bring about surprising reactions. Such was the case when American singer and YouTuber David DiMuzio shared a nostalgic picture featuring himself and actress Cristine Reyes in the same frame. DiMuzio's post was accompanied by a query to his followers, asking if anyone could identify the young lady beside him, expressing that he remembered her as an actress who had been kind to him in the past.
Enter Marco Gumabao, Cristine Reyes's boyfriend, who couldn't resist chiming in on the amusing situation. In response to DiMuzio's post, Marco offered a simple yet humorous comment that had many netizens in stitches. While the comment was concise, it sparked a flurry of reactions and conversations online, turning a nostalgic throwback into a light-hearted and entertaining social media moment.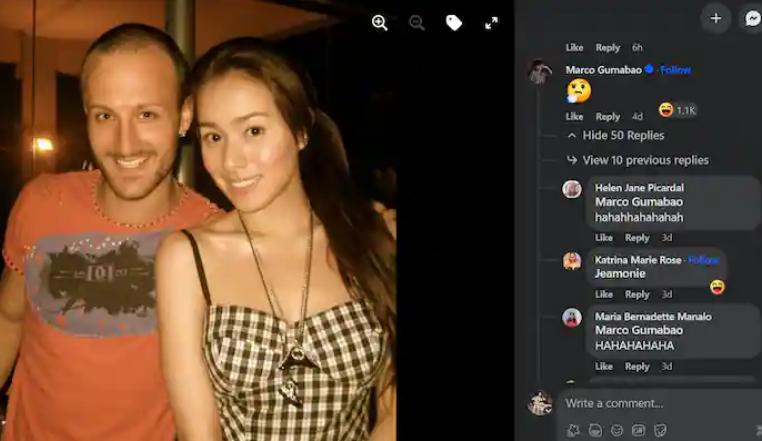 Marco's response highlights the good-natured spirit that can be found on social media platforms, where unexpected encounters and playful exchanges often create moments of laughter and connection. It also showcases the camaraderie between individuals from different walks of life who share memories from the past and the joy of reminiscing about moments gone by, even in the world of celebrities and online influencers.