Beatrice Gomez is already planning for 2022 at January. The outspoken Miss Universe Philippines Queen recently released a series of fierce images in which she showcased her mile-long pins in a stunning white mini-dress.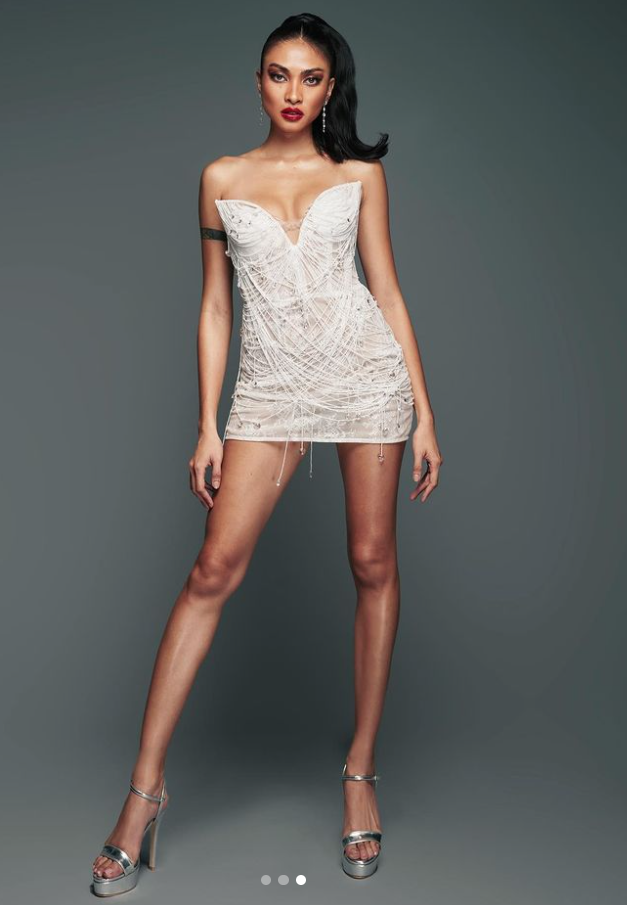 Bea was hot as well."James Bond's Babe" touch is in her photo,
"Looking for Agent 077," she captioned on her Instagram account.